Drone imaging has grown immensely in the last few years. What was once just a fun toy with which to play has become an incredibly powerful data collection tool used in industries such as agriculture, mining, construction, architecture, engineering, environmental sciences, and more.
What once required days of labor can be done in hours with drones. Below outlines how we produce our maps and some of the ways our mapping technology can streamline your projects, saving you an incredible amount of time and money.
Set the coordinates for the area to be mapped and obtain any required airspace authorizations 
Adjust height and camera settings to optimize resolution while still avoiding trees and buildings
Pre-flight safety checks for aircraft and surrounding area.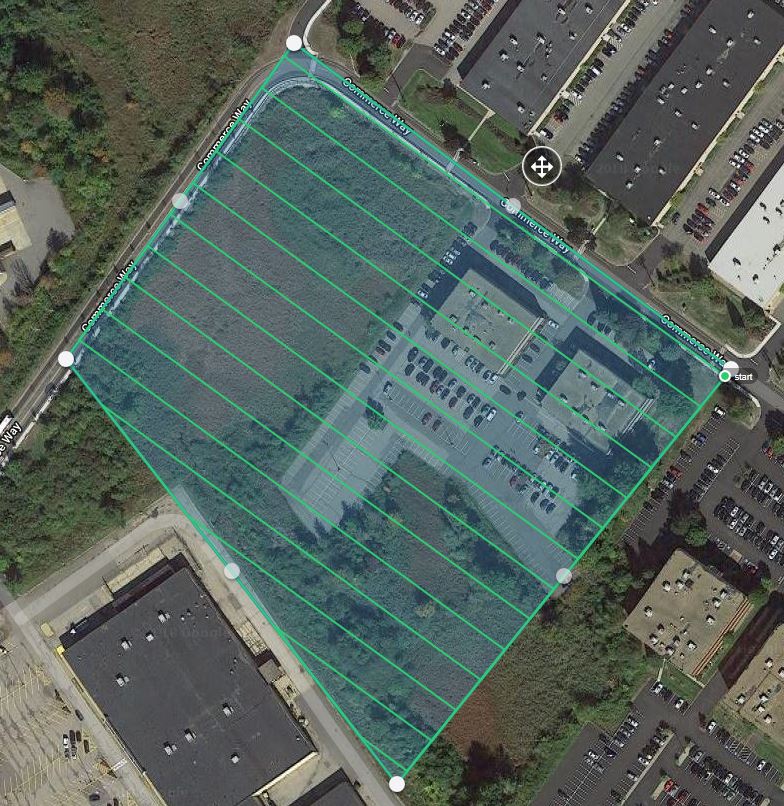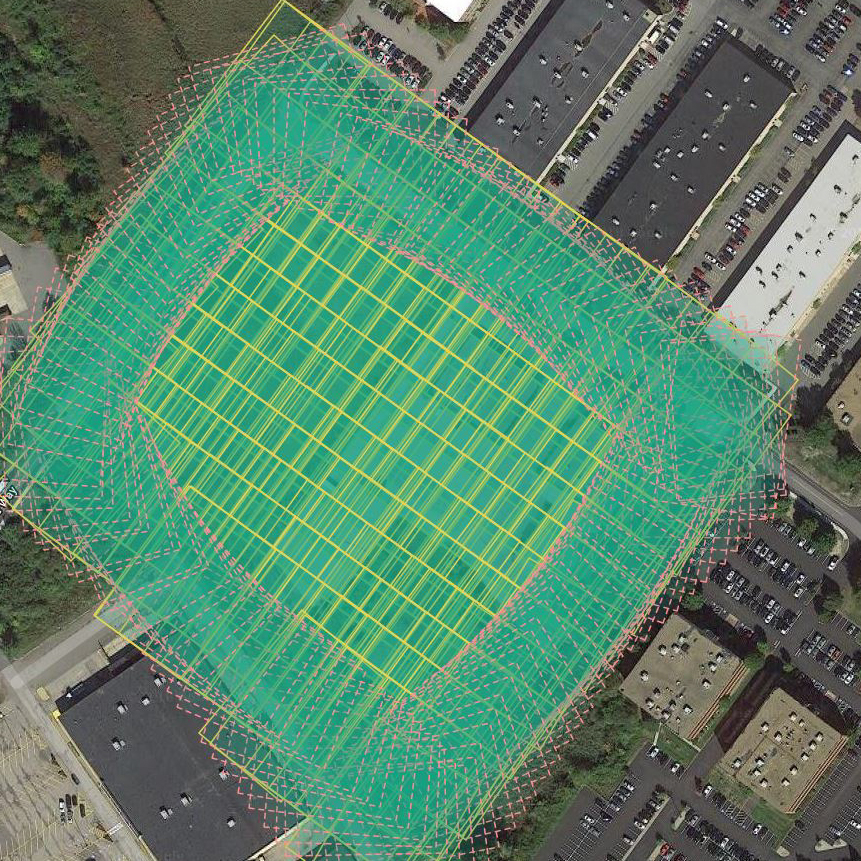 As the drone flies, it collects high-resolution pictures and gps data along the flight path.
Once it completes the grid, It captures the oblique images along the outside that enhance the elevation accuracy and provide data for 3D modeling.
This 12 acre site had over 300 images at 20 megapixels each allowing for detail down to nearly 2 inches/pixel.
With optional ground control points, the absolute accuracy can be improved to between 1-5 cm of accuracy
The images are then processed in as little as a few hours. 
The resulting map can be exported in multiple file types with included GPS data to seamlessly integrate with most software such as ArcGIS, QGIS, AutoDesk, AutoCAD, Civil3D, and more.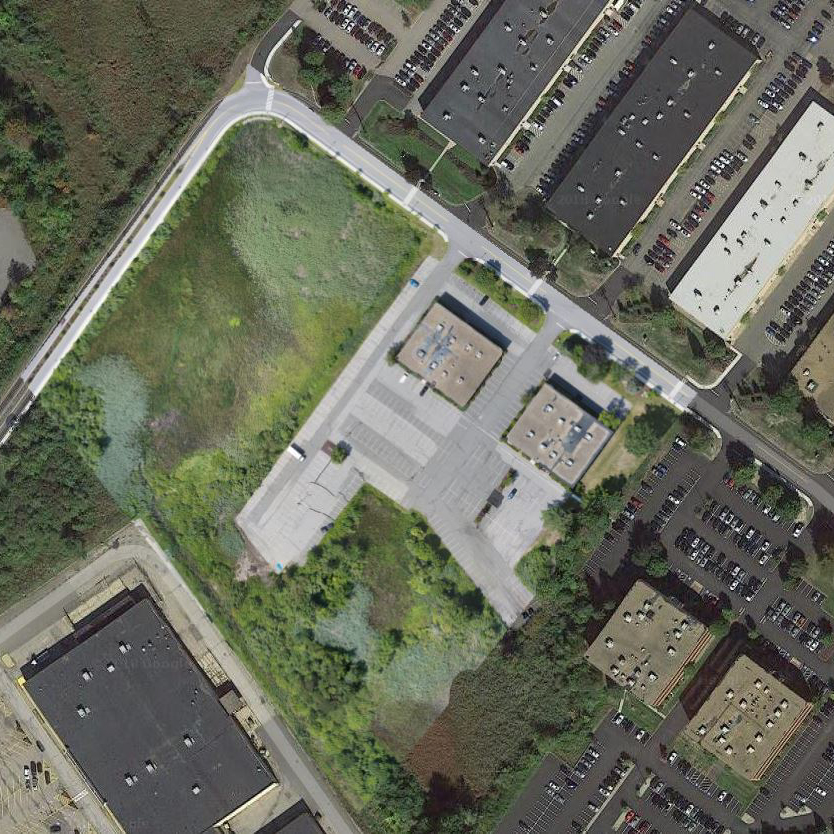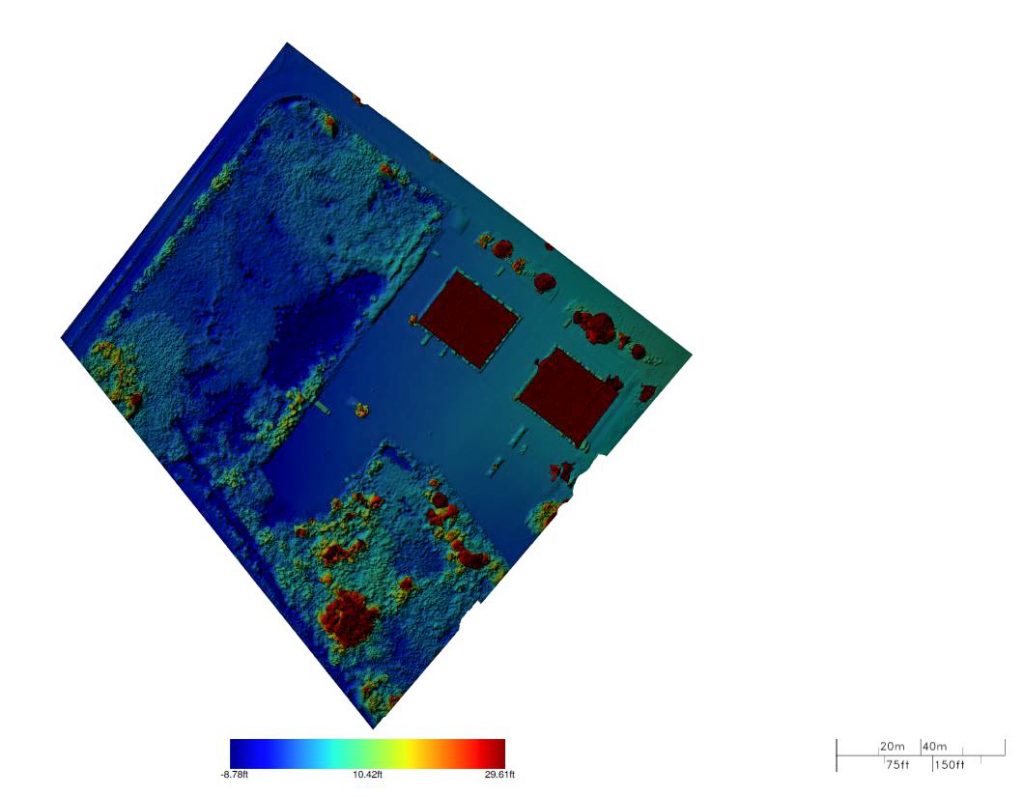 The 2D maps not only show a true, current picture of a site, but can also show even slight local elevation changes in easy-to-read formats.
This can save hours, if not days, for determining water drainage and run-off. (For example, on this map you can see the slight grade of the parking lot that drains the water away from the buildings and toward the retention pond.)
Other popular uses for our maps
Provide a visual on which to overlay engineering plans for permitting, especially environmental permitting
Easily check elevation grading for paving
Weekly site updates to check on building progress at construction sites
Initial site inspections to aid in determining feasibility of a development or project
Annual updates on erosion in fields, parks, waterways and coastlines
Inspections of roofs, bridges, roadways and other difficult to reach structures
Provide a time-lapse of progress at a site for later marketing